Description
Highly concentrated: 1 liter yields 20 liters of ready-to-use liquid

Effectively removes:
Moss
Algae
Lichens
Green growth
Applicable to:
Concrete, asphalt, stone slabs
Bitumen, clinker
Stoneware, natural stone, terracotta
Tiles, ceramics
Glass, plastic, synthetic, wood
Sheet metal, sheet metal coatings

Highly concentrated moss and algae destroyer with automatic action. Removes moss, algae, lichens and green coating
With this self-acting, highly concentrated moss & algae remover, your outdoor areas will shine in new splendor.
Note: A compatibility test must be carried out on marble.
Important: The effect may be restricted at an outside temperature of below 5°C. We recommend only carrying out the application at an outside temperature of over 10°C.

Effective moss and algae destroyer for terraces and garden paths
Many garden paths or terraces become infested with moss over time. Lichens on tiles or terrace slabs look unsightly and make the overall picture look unkempt. Moss killer & algae killer works against any moss, algae or lichen growth on terraces, balconies and sidewalks.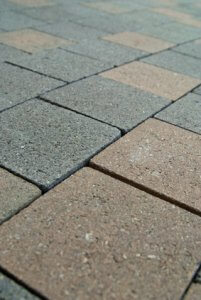 Strong concentrate also for lichen and algae control on terrace slabs and balcony tiles
1 liter of moss and algae killer is enough to make 20 liters of highly effective liquid - a stronger concentration is not necessary for an effective application of the moss and algae killer.
Simple removal of moss, algae and lichens on terraces and garden paths
The finished solution with a garden pump, sprayer or watering can be distributed on the surfaces to be treated and left to work for at least 24 hours. The liquid should be rinsed off by rain to achieve a perfect effect.
After the algae and moss have died off from the effect of the agent, they can simply be removed by hand according to the substrate or rinsed off. More stubborn things like green growth and lichens can be removed with a high-pressure cleaning machine that is only filled with water.
Remove algae and moss from roofs
dipure® Moss and Algae Destroyer can also be used to remove green growth on roofs. This also cleans the gutters at the same time, as the liquid runs into the gutters when rinsed by rain. Moss removal on tile roofs or corrugated iron roofs is much simplified.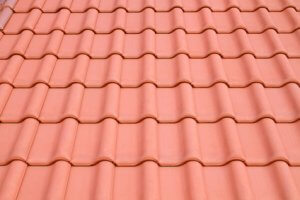 Danger! Causes severe skin burns and serious eye damage. Very toxic to aquatic life with long lasting effects. This product is subject to the Biocidal Products Regulation 98/8/EC. Use biocidal products carefully. Always read the label and product information before use. BAuA registration number: N-66242
Contains 100g / l C12-C16 alkylbenzyldimethylammonium chloride UN 1760 CORROSIVE LIQUID, N.A.G. (Quaternary alkylammonium compound)
Keep out of reach of children. Avoid release to the environment. Wear protective gloves / protective clothing / eye protection / face protection. If on skin (or hair): Remove/take off immediately all contaminated clothing. Rinse skin with water/shower. If in eyes: Rinse cautiously with water for several minutes. Remove contact lenses, if present and easy to do. Continue rinsing
Store in a cool, dry place.
Reviews
There are no reviews yet.